Group Operations
Credit Suisse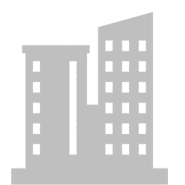 0 to 3 Years
Salary not disclosed
Job Description
We Offer

GO in India has staff based across its offices in Pune and Mumbai andserves clients and businesses globally. The locations form the major servicedelivery centers for us where activities related to trade validation,settlement, reconciliation, reference data and many other functions areperformed across products and asset classes. We cultivate a culture based ondiversity and meritocracy and are seen as a huge apostle to internal mobilityfor our employees.

We are a department which values Diversity and Inclusion (D&I) andis committed to realizing the firm's D&I ambition which is an integral partof our global Conduct and Ethics Standards
Opportunity to work with Group Operations (GO) – India
GO India is set on a growth path and has to offer, opportunities to workacross levels and functions. The following table shows the functions and jobopenings available
A brief description of what your job will entail is given below: Securities Settlements ENO 1 – Analyst ENO 2 – Senior Analyst ENO 3 – Specialist Asset Servicing ENO 1 – Analyst ENO 2 – Senior Analyst ENO 3 – Specialist Instrument Ref Data ENO 1 – Analyst ENO 2 – Senior Analyst ENO 3 – Specialist Instrument Reference Data (IRD)
IRD is a critical function that requires you to work within tightdeadlines, putting your ability to think, act fast and raise quickly to test.Your typical day would involve setting up instruments in CS systems, clearingexceptions to ensure data quality is maintained, making amendments based onuser feedback post performing due diligence and performing few daily tasksrelated to reports and sign offs. Every single day you will be responsible toensure changes emanating from corporate actions like mergers and acquisitions,splits, IPO's etc. are consumed by CS systems seamlessly. Monitor such marketsevents and take necessary actions in our systems diligently. You will also beresponsible for responding to ad-hoc user queries related to securities data onan ongoing basis.
Securities Settlements
Settlements and Cash Management is the team responsible for all assettransfers (movements of cash and securities) related to our OTC Derivatives,Foreign Exchange and Securities Trading transactions. In addition, we areresponsible for ensuring that cash and securities are accurately positionedacross the vast range of different accounts that we hold in banks, depositariesand clearing houses across the world. Specifically responsible for sendinginstructions for eligible transactions, pre-matching with external parties,crafting and netting for settlement, securities re-alignment and cashmanagement as well as reconciliation of the our internal ledger records withthe external parties. Phenomenal communication skills, a keen eye for detail,ability to maintain focus under pressure and intellectual curiosity coupledwith excellent analytical skills are the characteristics of successful teammembers.
Asset Servicing
Asset Servicing (AS) is a function that primarily involves 2 Assetclasses, namely Equity & Debt. Asset servicing activities are the result ofdividends, coupons and corporate Actions declared by issuers/companies. Thelife cycle of
AS involves the following key activities:
Announcements Management
Entitlements Management
Elections Management
Instructions Management
Payments Management
Reconciliations Management
Claims Management
The operations are very time critical and involves completion ofactivities within specific cut-offs defined by issuers/agents/custodians/depos.


You Offer


Understand the value of diversity in the workplace and are dedicated to fostering an inclusive culture in all aspects of working life so that people from all backgrounds receive equal treatment, realize their full potential and can bring their full, authentic selves to work. This should be further elaborated on in your application.
Experience ranging from 0 to 8 years
Outstanding interpersonal and communication skills (written and verbal)
Good technical and analytical problem solving skills, with attention to detail
Hardworking, committed and flexible and can work in a challenging and fast paced environment
Good organization and prioritization skills to meet tight deadlines
A 'can-do' attitude and ability to work under pressure
Keen to actively share knowledge and standard methodologies within the team
Results-oriented towards seeking opportunities to find efficiencies and cut costs
Passionate about acquiring knowledge as well as openness for challenges
Flexibility to work in different work shifts within short notice and the determination to excel in servicing internal and external clients
Ability to challenge status-quo and exhibiting courage to speak upCredit Suisse is an equal opportunity employer. Welcoming diversity gives us a competitive advantage in the global marketplace and drives our success.

Job Particulars
Job Type
Internship / Projects
Hiring Process
Face to Face Interview
About Company
Credit Suisse
Safety Tips
Teamlease does not charge any kind of payment for a job.
How to get a Job early? Follow these tips
1.The more the Jobs you apply, the higher your chances of getting a job.
2. Keep your profile updated Update

Recruiters prefer candidates with complete profile information.
3. Keep visiting the Teamlease.com daily

Daily visit will ensure you won't miss out on any Job opportunity.
4. Watch videos to improve Watch videos

Be a better candidate than others by watching these Job-related videos.
Credit Suisse recruiting Group Operations Experienced(Fresher) candidates candidates nearby Mumbai,.Credit Suisse vacancies for Group Operations is recruited through Written-test, Face to Face Interview etc.
Credit Suisse Company recruits a lot of Experienced(Fresher) candidates candidates every year based on the skills . The candidates with
Diploma
,
B.Com
,
M.Com
,
BBA/BBM
,
BCA
,
BE/B.Tech
,
MBA/PGDM
,
BSc
,
MCA
,
ME/M.Tech
,
MS
,
MSc
,
PG Diploma
,
12th Pass (HSE)
are selected to full fill the vacancies in
Others
job field. The candidates nearby Mumbai, can apply for Group Operations position in Credit Suisse. All candidates should have a degree or post-graduation in the required field based on the requirement mentioned. The jobs are available in Full Time basis. When it comes to the Credit Suisse recruitment, candidates are mostly chosen for the department of
Others
. To learn more about the current jobs and other details, it is better to go through official site of Credit Suisse and Teamlease.com. Find the latest jobs near you and near your home. So, that you don't need to relocate. The Teamlease.com is a leading employment portal that researches the official site of Credit Suisse and provides all the details about the current vacancies, the application process, selection process, interview test details, important dates and other information. Search and apply for the top job positions in Credit Suisse and near your city and get a secured career.
Jobs By Roles
Jobs By Cities