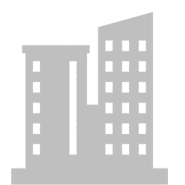 0 to 3 Years
Salary not disclosed
Your Profile matches the job
Job Description
Role Proficiency

Job Description


Perform end-to-end management of a single or portfolio of projects with TCV 500K - $1Mn in deliverables based or outcome-based model by delivering the agreed scope within the agreed timelines and cost. Fully ensuring the success and acceptance criteria of the project are met and customer satisfaction is enhanced.
Outcomes

Identify key stakeholders to ensure establishing and maintaining positive business relationships among stakeholders (internal or external)
Maintain regular communication with customer / partner / supplier; addressing needs through empathy with their environment
Define activities responsibilities critical milestones resources skills needs interfaces and budget. Optimize costs and time utilization minimise waste and deliver projects on time and budget as per the contract and agreed scope with a high quality result.
Anticipate all possible risks and manage them by applying the suitable risk management strategy; developing contingency plans.
Define and implement the governance model as per the project needs
Plan and implement metrics driven management model and quantitatively assess the project health
Orchestrate projects to develop or implement new internal or externally defined processes to meet identified business needs.
Effective implementation of software delivery methodologies and instil customer's confidence
Build manage and nurture high performing teams providing individual and team mentoring ensuring high levels of team engagement and developing capabilities within team ensuring seamless communication and resolving conflicts
Adopt and build software engineering best practices which can be leveraged by other teams

Measures Of Outcomes

Sprint velocity/team productivity
Planned schedule vs actual
Planned effort vs actual
Planned cost vs actual
Retention
Requirement stability and effectiveness of scope change management
Product quality (rework effort defect density defect leakage in various phases and number of rejected defects)
Risk management index
Adoption of reusable components and artefacts
Customer satisfaction
Team satisfaction

Outputs Expected


Scope Management :
Conduct requirements analysis requirements elicitation scope control and scope prioritization based on customer needs and scope change management
Drive the creation of common standards such as design documents traceability matrix bridge documents analysis methodologies and solution artefacts
Partner with the customer to define their requirements / elicit requirements from solution envisioning workshop
Manage customers expectations by pre- planning deliverables like wireframes prototypes demos MVPs etc
Conduct impact analysis of any scope changes across phases and negotiate with the customer for scope prioritization

Estimation And Resource Planning

Consolidate estimates at a solution level evaluate risks and validate estimates from a technical standpoint assumptions and defining scope and boundaries
Review validate and negotiate estimates across service lines
Conduct resource planning (pyramid people development) at a project level based on project requirements
Conduct impact analysis for changes and analyze corresponding impact to overall estimates and resource loading
Identify the different roles and skills for each role considering the constraints pre-requisites and other project specific KPIs

Project/ Schedule Management

Identify and plan the end-end activities required to meet the project acceptance criteria
Plan and manage multiple small/ medium size projects/ modules as defined within UST
Identify risks and mitigation strategies and implement the same to manage simple small or medium size projects/ modules
Anticipate items that cause schedule delays schedule dependencies and manage them following the proper risk management plan
Identify options to fast track the schedule and plans to implement the same
Estimate the work plan and track the activities closely and report the progress on a regular basis

Risk/Issue Management

Proactively identify any dependencies that might impact the project KPIs facilitate agreement with dependency owners and closely track them on the plan
Identify and closely track the risks in the project and follow escalation path
Document the risks and issues in the project communicate them to all relevant stakeholders and closely track the impact

Stakeholder Management

Identify the internal and external stakeholders on the project
Define the RACIA chart and communicate the roles/responsibilities to the stakeholders
Define the communication plan and implement the same
Ensures that stakeholder needs concerns or complaints are understood and addressed

Test And Defect Management

Ensure the test approach is defined and agreed for the project
Support system integration testing (functional / technical)
Review/mentor team during test execution
Support defining the test strategy and scenarios
Understand the business impact of defects
Prioritize the defects based on their criticality and severity
Participate in defect triage meetings
Identify and analyse root cause of defects
Interpret the results

Configuration Management

Ensure and drive the process within the scope of the project
Provide information / articulate / demonstrate work during configuration audits and implement corrective action

Software Development Process Tools & Techniques

Define/adopt the right tooling strategy for the project
Independently guide the team to develop efficient and high-quality work products
Meet project goals ensure process compliance and mentor the team

Governance

Create continuous quality improvement plan
Define QA processes / plan
Tailor organization's quality guidelines and benchmarks to meet specific project quality requirements and processes
Identify root causes and implement necessary preventive/corrective actions to proactively challenges that might impact project KPIs

Domain / Industry Knowledge

Guide team members to conduct research to keep abreast of the key business environment and competitive landscape
Understand how the proposed solution meets client requirements
Identify the key industry parameters to achieve market sensing

Technology Concepts

Understand customer's technology landscape
Map business requirements to technology requirements
Set expectations with the customer
Leverage that knowledge in day-to-day work or upgrading skills of the team
Provide inputs on potential areas of opportunity for UST

Profitability Management

Analyse profitability for project
Create profitability sheet based on resource plan
Modify parameters in the profitability sheet and identify impact on margins
Carry out basic deal pricing
Apply project principles for improving the project profitability

Pricing & Licensing Models

Define the pricing models for medium complex projects
Conduct estimation for complex projects viz. FP / value-based pricing etc.
Understand pricing strategies and business models of relevant products solutions or associated services
Review simple proposals

Knowledge Management (KM)

Establish a KM plan and platform that can be leveraged by new joiners to the project
Establish a platform to enable knowledge sharing among the project team members
Ensure that the learnings from the project are contributed to the KM repository
Ensure that the organization level KM Platforms (platform and content) is enabled for consumption by the project

Account Management Processes And Tools

Comply with account management activities and drive towards the account management KPIs relevant for the project
Ability to write contracts in a language mitigating potential risks.
Collaborate with other projects and enabling functions to deliver value to UST and to the customer in terms of ideas automation etc

Solution Structuring

Present the proposed solution to the customer highlighting the solution benefits and road map to achieve
Understand the end in mind and define Win Themes. Carve out simple solution / POC to build confidence in the solution
Review the proposal for completeness

Self-Development And Organizational Initiatives

Review other project artefacts with health assessment
Actively participate in forums like PM forums and share best practices and learnings from own projects
Adopt learnings and reusable methodologies/tools from other projects to improve productivity and quality
Constantly enhance knowledge and implement the same to leverage the best software engineering methodologies concepts automation etc

Team Development

Implement a framework to assess the skill level of the team and work with the team to define a skill enhancement plan
Nurture the innovation potential within the team and harness it to positively impact the project outcomes
Provide feedback and enable the team to perform independently and grow
Identify the career aspirations of the team members and guide/coach them to define a development plan to achieve the same

Skill Examples

Impact and Influence
Relationship building
Project strategy planning
Identify project risks and define action plans to manage
Define a project plan by breaking it down into individual project tasks
Communicate project progress to all relevant parties reporting on topics such as cost control schedule achievements quality control risk avoidance and changes to project specifications
Delegate tasks and manage team member contributions appropriately
Manage external contracted resources to achieve project objectives
Optimize project portfolio timelines and delivery objectives by achieving consensus on stakeholder priorities
Assess the project heath using quantitative measures and change the course of action as needed
Conflict management within the team and with external stakeholders
Collaborate with different techno-functional teams within own and customer organization to ensure the right standards and practices are implemented

Knowledge Examples


Knowledge Examples
A project methodology including approaches to define project steps and tools to set up action plans
Technologies to be implemented within the project
Company business strategy and business processes
Development and compliance with financial plans and budgets
IPR principles and regulation
Structured project management methodologies (e.g. agile techniques)
Estimation techniques
Metrics analysis and quantitative management
Root cause analysis
People management including goal setting growth aspects and coaching
Understanding of the quality and governance models of UST and the customer; aligning the deliverables to meet those standards
Job Particulars
Hiring Process
Face to Face Interview
Safety Tips
Teamlease does not charge any kind of payment for a job.
How to get a Job early? Follow these tips
1.The more the Jobs you apply, the higher your chances of getting a job.
2. Keep your profile updated Update

Recruiters prefer candidates with complete profile information.
3. Keep visiting the Teamlease.com daily

Daily visit will ensure you won't miss out on any Job opportunity.
4. Watch videos to improve Watch videos

Be a better candidate than others by watching these Job-related videos.
UST recruiting Project Manager II Experienced(Fresher) candidates candidates nearby Hyderabad,.UST vacancies for Project Manager II is recruited through Written-test, Face to Face Interview etc.
UST Company recruits a lot of Experienced(Fresher) candidates candidates every year based on the skills . The candidates with
Any Graduate
are selected to full fill the vacancies in
Others
job field. The candidates nearby Hyderabad, can apply for Project Manager II position in UST. All candidates should have a degree or post-graduation in the required field based on the requirement mentioned. The jobs are available in Full Time basis. When it comes to the UST recruitment, candidates are mostly chosen for the department of
Others
. To learn more about the current jobs and other details, it is better to go through official site of UST and Teamlease.com. Find the latest jobs near you and near your home. So, that you don't need to relocate. The Teamlease.com is a leading employment portal that researches the official site of UST and provides all the details about the current vacancies, the application process, selection process, interview test details, important dates and other information. Search and apply for the top job positions in UST and near your city and get a secured career.
Jobs By Roles
Jobs By Cities